毎年日本で開催の大人気な 108回太陽礼拝を、バンコクで初開催!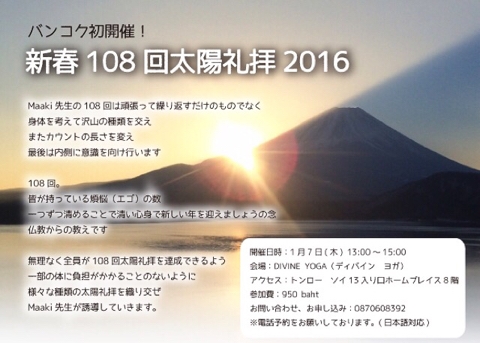 Maaki先生の108回は頑張って繰り返すだけのものでなく、身体を考えて沢山の種類を交えまたカウントの長さを変え、 最後は内側に意識を向け行います。
108回。
皆が持っている煩悩(エゴ)の数
一つずつ清めることで清い心身で新しい年を迎えましょうの念
仏教からの教えです
無理なく全員が108回太陽礼拝を達成できるよう
一部の体に負担がかかることのないようMaaki先生が誘導していきます。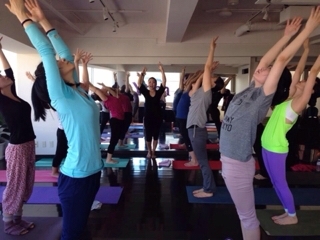 レベル:オールレベル
皆さんで一緒に108回太陽礼拝を行う一体感はとても感動的です!!
毎年の108回太陽礼拝は、 Maaki先生が心を込めてお送りする素晴らしいクラスです。
バンコクの皆さんのご参加、楽しみにお待ちしております☆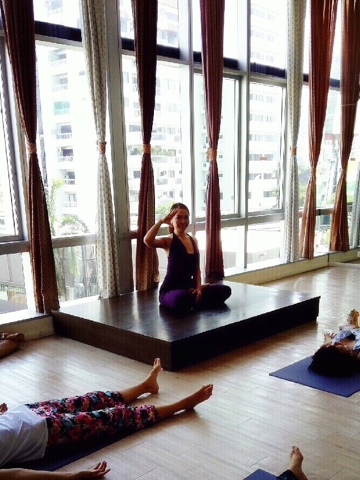 開催日時:1月7日(木) 13:00~15:00
会場:DIVINE YOGA (ディバイン ヨガ)
アクセス:トンロー ソイ13入り口ホームプレイス8 階
参加費:950 baht (マット、施設使用料込)
お問い合わせ、お申し込み:0870608392 ※電話予約をお願いしております。
(日本語対応)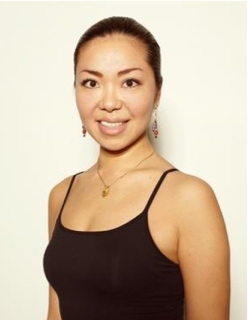 【PROFILE】
都内有名スタジオにて様々なヨガやワークショップを行うと同時に Maaki 開 催のヨガ指導を開始。数々の資格・認定を持ち VINYASA を得意とし、流派に とらわれないフロー感あふれる、ヨガを指導。現代生活とヨガのあり方をふま えた指導が好評。ヨガと出会えた事で過去を受入れ、現在を受入れ、未来を楽 しむ事を知る。ヨガを通じて出会う全ての方へヨガの気持ちよさ、喜び、楽し さを伝えていきたいと願う。
2011 年自身のプログラム:Slimming yoga、Beauty yoga を開発。
2012 年 4 月、白金台に Maaki Yoga studio を開業。 同年同月、自身のテイストを表現した「Ajna」をオーナーデザイナーとして設立。 2013 年 4 月、麻布十番に Yoga Maala を総合ヨガスタジオとして開業。2014 年 1 月、同施設内にエステサロン、Beauty Maala 麻布十番を開業。 2015 年 4 月、Maala~美と癒しのサロン~恵比寿を開業。
web maaki-yoga.com
今後日本国内のみにとどまらず、バンコクでも 積極的に女性の美と健康に繋がる活動を広めていきたい と願う。
Maaki の日々のキラキラライフを Blog・Facebook・instagram にて公開中!よかったらフォローし てくださいね☆
*お友達承認は認識のある方に限らせていただいています。
Facebook:https://www.facebook.com/maakiyoga?fref=ts ブログ:http://maaki-yoga.jugem.jp
instagram : https://instagram.com/_maaki_/
Maaki がオーナーとして自身も指導をしている Yoga Maala の公式ホームページはこちら☆ http://yoga-maala.com
Maaki オーナープロデュースの美の空間、Maala~美と癒しのサロン~の公式ホームページはこちら☆ http://beauty-maala.com
Maaki オリジナルデザインブランド・Ajna の公式ホームページはこちら☆ http://ajna-m.com
New Year
108 Sun Salutation 2016 in Bangkok
Maaki's 108 Sun Salutation is not just do the sun salutation 108 times repeatedly.
It brings together many varieties of sun salutations and changes the count of asana to make it easier to give a less pressure to your body. Eventually your attension will be focused on you inner mind.
108 times,
it is the number of ego all human beings have taught in Buddism.
Let's clean each ego one by one to welcome and celebrate the new year with clean and clear body and mind.
Date&Time:January 7th (Thu) 13:00-15:00
Venue:DIVINE YOGA
Access:283/40 Home place office Building, 8th Sukhumvit 55 Thonglor Rd  
Fee:950 baht
Booking and inquiry:0870608392 ※Please call us to make a booking.
(This classe will be held in Japanese)
【Maaki PROFILE】
She had taught yoga classes or workshops in famous studios in Tokyo, and started teaching her original yoga classes eventually. After taking many yoga teacher's training courses, she discovered her own way of teaching flowing sequence yoga without any boundaries of yoga styles. She is especially good at VINYASA. She has earned her a good reputation after her unique way of teaching - putting yoga practice into real urban life. She also learned how to accept the past, present, and future from yoga for herself.
She wishes to deliver the joy and great feelings of yoga to everyone she meets through yoga.
2011, Created her own programs: Slimming Yoga, Beauty Yoga
2012 April, Opened Maaki Yoga studio in Shirokanedai, and established her own jewelry brand Ajna; describing her own taste on her original designed jewelries, as an owner designer
2013 April, Established Yoga Maala in Azabujuban as a yoga studio
2014 January, Established Beauty Maala in Azabujuban as a beauty salon
2015 April, Established Maala 〜Beauty and Relaxation Salon〜Ebisu as the second location.
web maaki-yoga.com
She wishes to spread her outreach activities for women's beauty and health not only in Japan, but in Bangkok too.
Follow her on Blog・Facebook・instragram to see the essence of my life!
※Friend requests from people I know or have met will only be accepted.
Facebook:https://www.facebook.com/maakiyoga?fref=ts
Blog:http://maaki-yoga.jugem.jp
instagram : https://instagram.com/_maaki_
Yoga Maala official website:http://yoga-maala.com
Maala 〜Beauty and Relaxation Salon〜 official website:http://beauty-maala.com
Ajna official website:http://ajna-m.com